2019 – Q4 NEWSLETTER – Sunrise Children's Assoc. Inc.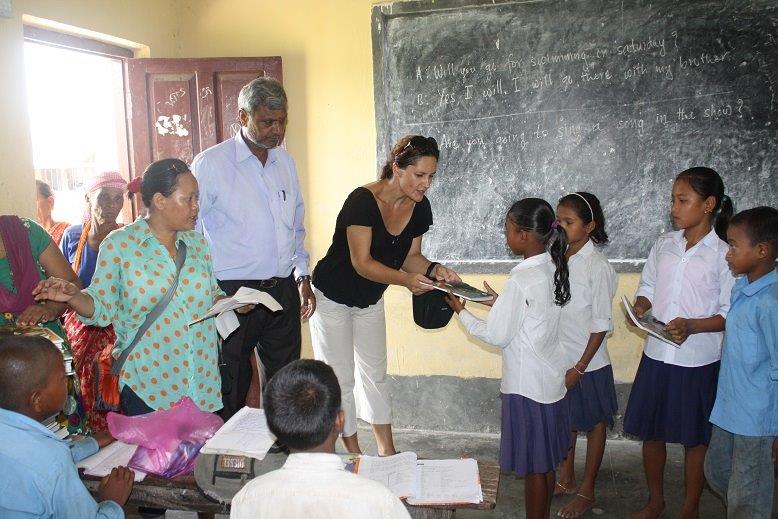 A message from the CEO
Welcome to our last quarterly Newsletter for 2019! Some of the key highlights include:
• Outstanding 1st term exam results
• Monitoring from our team brings irregular children back to school • Education material distribution
• More goats!
• Child Clubs in action
• International Children's Day
• Maintaining transparency and accountability through Social Audit
"Where-ever you go, go with all your heart." – Confucius
Dedicated monitoring provides children and families support and motivation Despite a busy festival season with Dasain and Tihar, our dedicated team successfully visited 93 students' homes across 24 schools/colleges across October, November and December.
The visits involve interacting with the children and parents in the school and home and ensuring the children are being protected and supported and there is no risk of them being separated from their family. The team provides a listening ear and provides guidance to help keep the children regular in school and help overcome any issues they may be facing. They provide encouragement to broaden their development by participating in extra-curricular activities and continue to emphasise the importance of education to the families in breaking the poverty cycle.